OUA Marketing and Media Internship


background
In the Fall of 2017 I studied abroad in Arezzo, Italy; a small Tuscan city 45 minutes outside of Florence. I attended my university's study abroad campus (OUA) with 23 other students.

Learning how to navigate a completely new country was tough. Our family and friends were no longer a drive away and tasks as simple as going to the doctor or grocery store felt intimidating. As a creative media intern, I was tasked with improving the usability and overall design of the OUA Touch Screen, a resourceful device that was located in our living space lobby.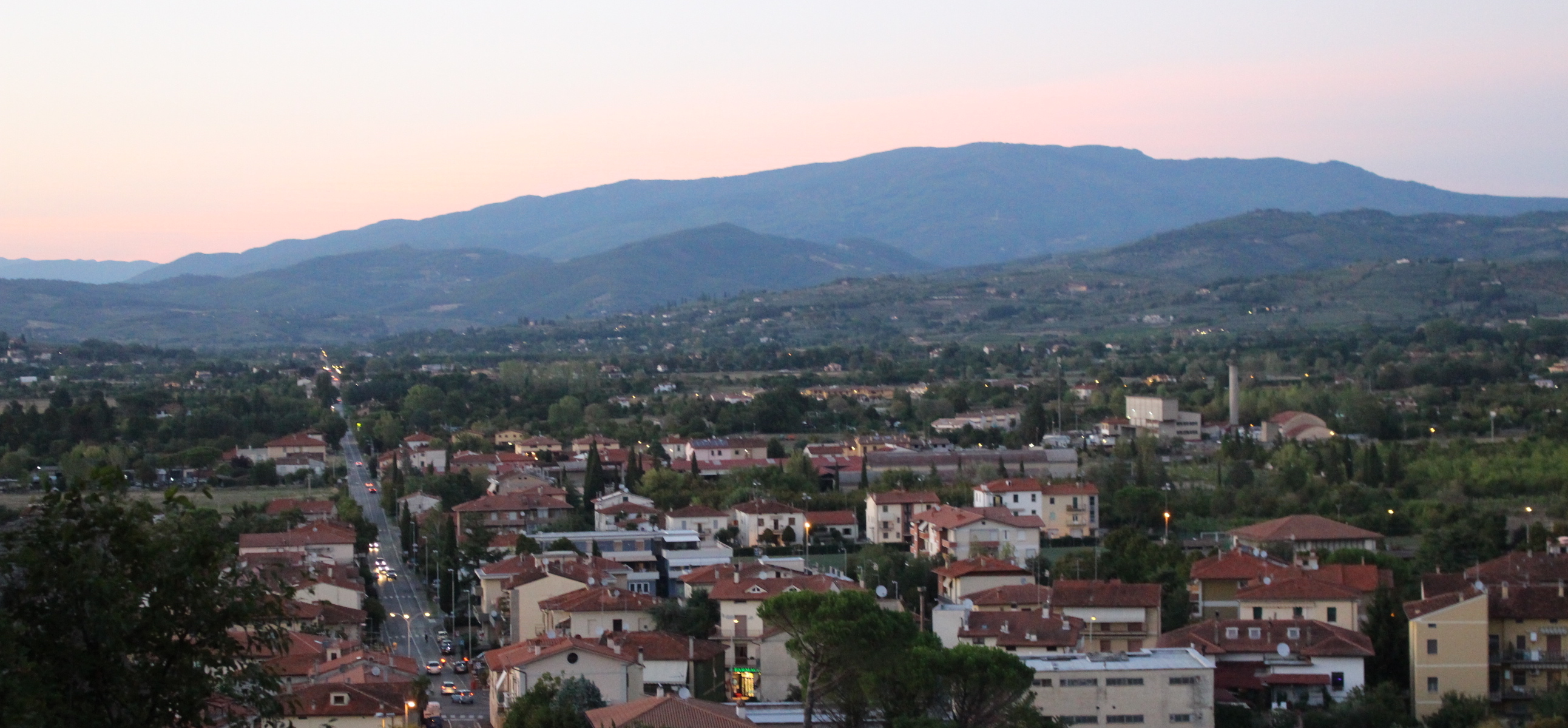 Over the course of my internship, I worked closely with my boss and campus director to make the touchscreen a product that students could depend on to ease their transition to Italy, and to make their study abroad experience more meaningful.
the product
The OUA Touch Screen was the source for bridging the gap between life in Arezzo, Italy and life back in Norman, Oklahoma. Throughout the entire semester, me and my classmates lived in residential halls (a renovated living space that was previously a monastery). Students could use the touch screen located in "the monastery" lobby to do various tasks (check the for local events, restaurant locations, etc.). Unfortunately, the screen had been neglected in past semesters. The OUA Touch Screen didn't have a purpose, and because it wasnt particularly useful, students weren't using it.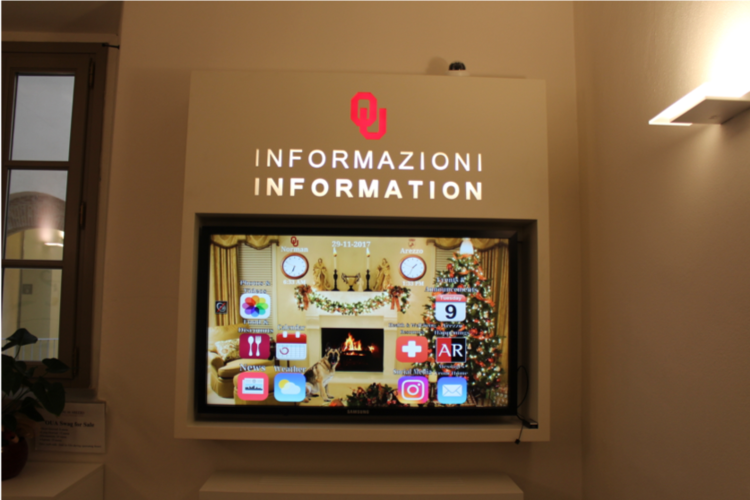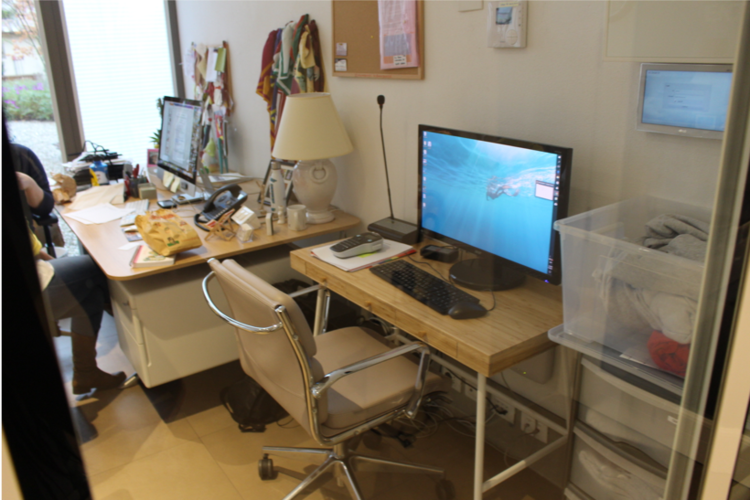 The OUA Touchscreen!
My work desk! I definitely cleared off like 5 espresso cups before taking this pic.
touch screen features
Incorporating information about travel information, pharmacy options, and more, helped students feel more comfortable navigating an unfamiliar setting. Below are some features included in the OUA touch screen.
nearby restaurants and grocery stores
local events in Arezzo
travel advisories
messages from home
the news stand
It's easy to get detached from current events/happenings back in the states, and I wanted my classmates to feel like they had a connection with home. The goal of this feature was to embody an actual newsstand, by giving students the option to go up to the touchscreen and pick a news source of their choice. I decided to add the OU Daily (our campus newspaper), and other news outlets (based on my classmates preferred sources). I updated these sources weekly with headline events.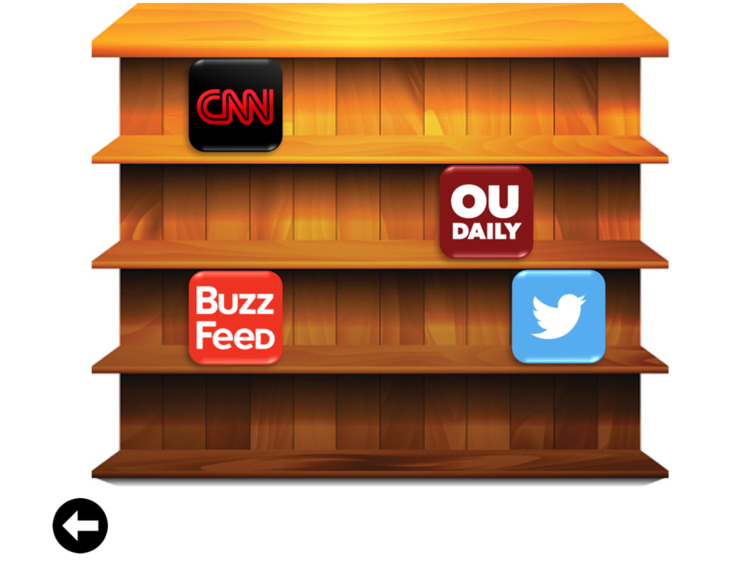 The News stand was a feature to help students feel connected with happenings back home, as well as current events going on in Europe.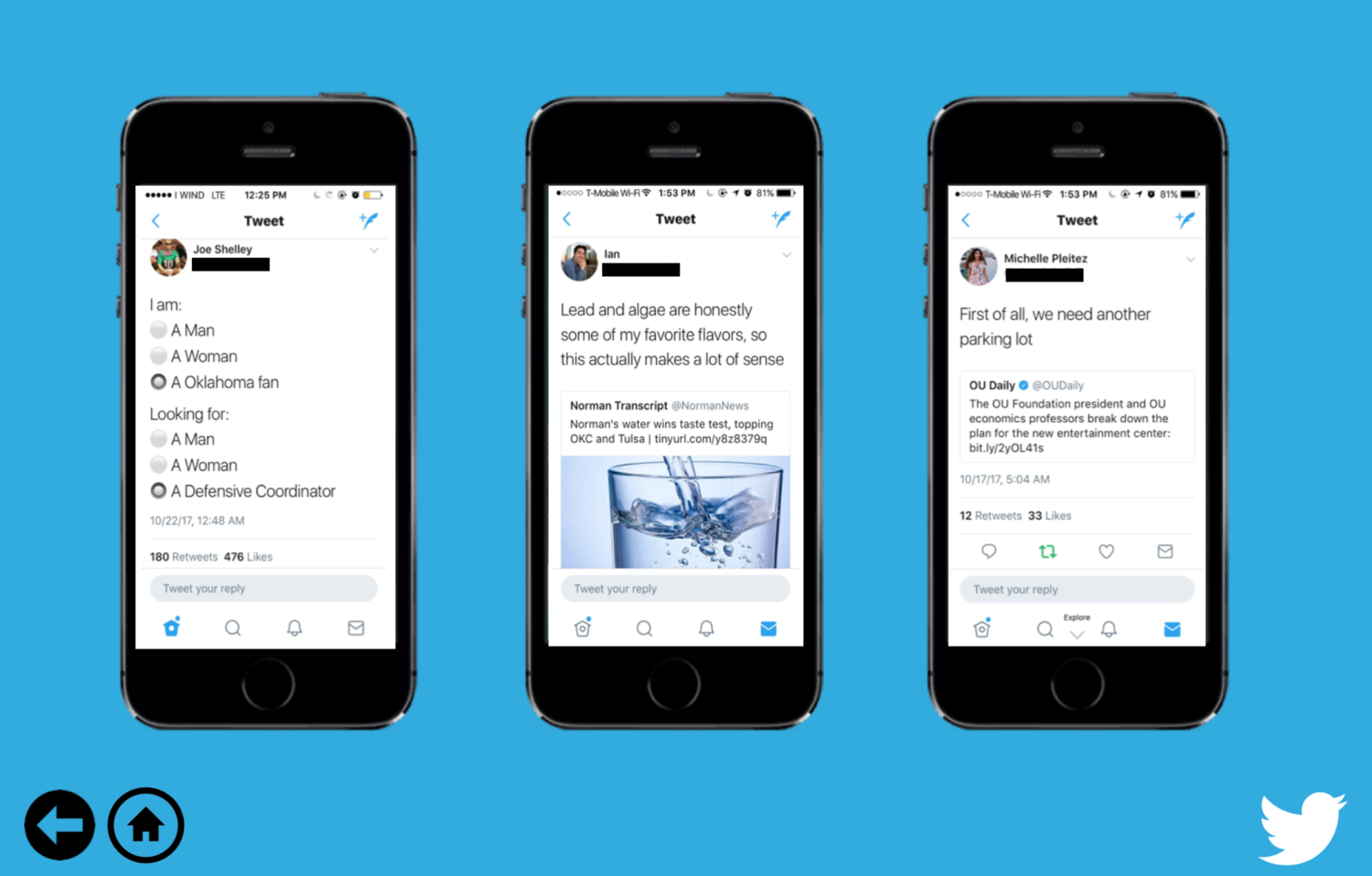 Twitter was also a great source for students, especially when it came to the discussion of events in Norman, and the OU Football games.
a demo
learnings
What started as an intimidating role (in familiarity) ended up being a rewarding experience. I learned very quickly that although this was my project, it wasnt my product. When I added features to help make traveling for my classmates easy, the users benefited. For Christmas I added a screen that looped "All I Want for Christmas is You" by Mariah Carey. It sounded like a good idea in my head, but ultimately didn't go over well. Making changes and features for my pleasure defeated the purpose of an inclusive design. I was learning the designing basics, and it was a cool first experience.
the takeaway
Going in, I wanted to improve OUA Touch Screen and increase its usability. By doing this, and giving students and faculty a product that they could make use of year-round, I believe that I successfully bridged the gap.